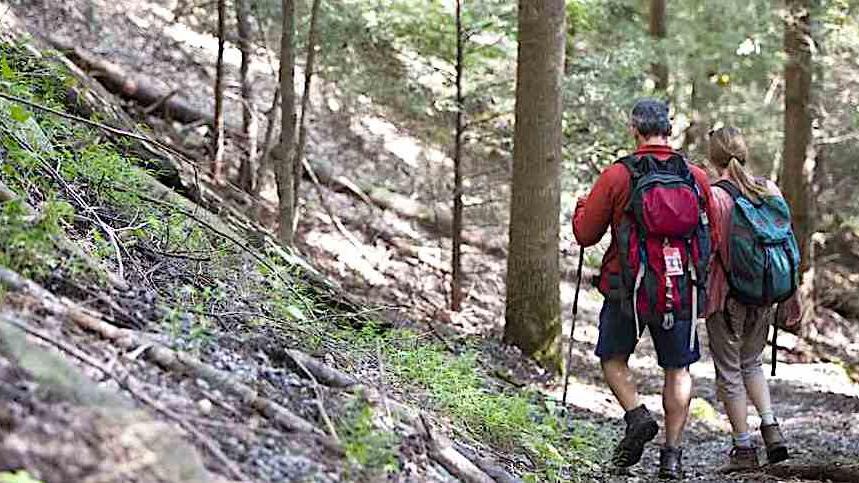 Editor's Note:. As a weekly winner, Lori will receive an annual pass to the Bays Mountain Park & ​​Planetarium. All who register are eligible for weekly prizes; a monthly draw, the next of which is scheduled for August 23; and the grand prize. Visit contests.timesnews.net to share your story.
By Lori Bowman
I moved to Kingsport as a junior in high school in 1978. We were from a small town in New Jersey (across the Bay from Staten Island – not the pretty part of Jersey), and my parents were bought a house in the foothills of Bays. Mountain about a half mile from the entrance road.
My sister and I were 11 months apart, and since we didn't have any friends yet, it didn't take long for my parents to find us something to do other than hang out at the Moose pool every day. or annoy my mother.
My parents somehow got us jobs with the Youth Conservation Corps at Bays Mountain. At first, I hated it! We had to be there at the unholy hour of 7am or 7:30 am – in the summer! We were two girls from New Jersey who went to a school that didn't start until 12:20 am due to overcrowding. So it was difficult mornings!
The YCC was a paid job though; it was minimum wage ($ 2.65 an hour, according to Google), but it gave us money to spend in the cool new mall that just opened a year ago, and it has made it a little easier.
I've complained about some, but to be honest waking up in the morning and going up the mountain was such a treat for this city kid! I was able to experience my new home in a way that kept me in awe of the beautiful place we had moved to.
A lot of those days are blurry now, but I remember clearing a lot of brush in the streams or under the bridge. I particularly remember this job… We were driven what seemed like miles through the forest to an old cabin at the back of the mountain. Our small group actually cleared a hiking trail around the hut. I was always proud of this job because it looked so good when we were done.
There were maybe 30 teens from all over the YCC, and we really had fun doing this physical labor and making new friends. After about a month I got lucky and they asked me to work inside and help with some of the programs they had. One of my jobs was to help the park ranger with a snake show, and I was a manager for some of the sweetest snakes. Boy, I thought I was cool; I wouldn't dare touch one today!
My days at Bays Mountain have given me a lifelong love of making time for nature, especially in the wee hours of the morning when the world is waking up – it only starts your day with a sense of peace that everyone should feel. It also helped me gain much needed confidence in dealing with audiences which has served me well all my life.
I will always have fond memories of my days with the Youth Conservation Corps at Bays Mountain, and I am so grateful that we have this beautiful space in our town.
Happy Birthday, Bays Mountain – and thanks for the memories!