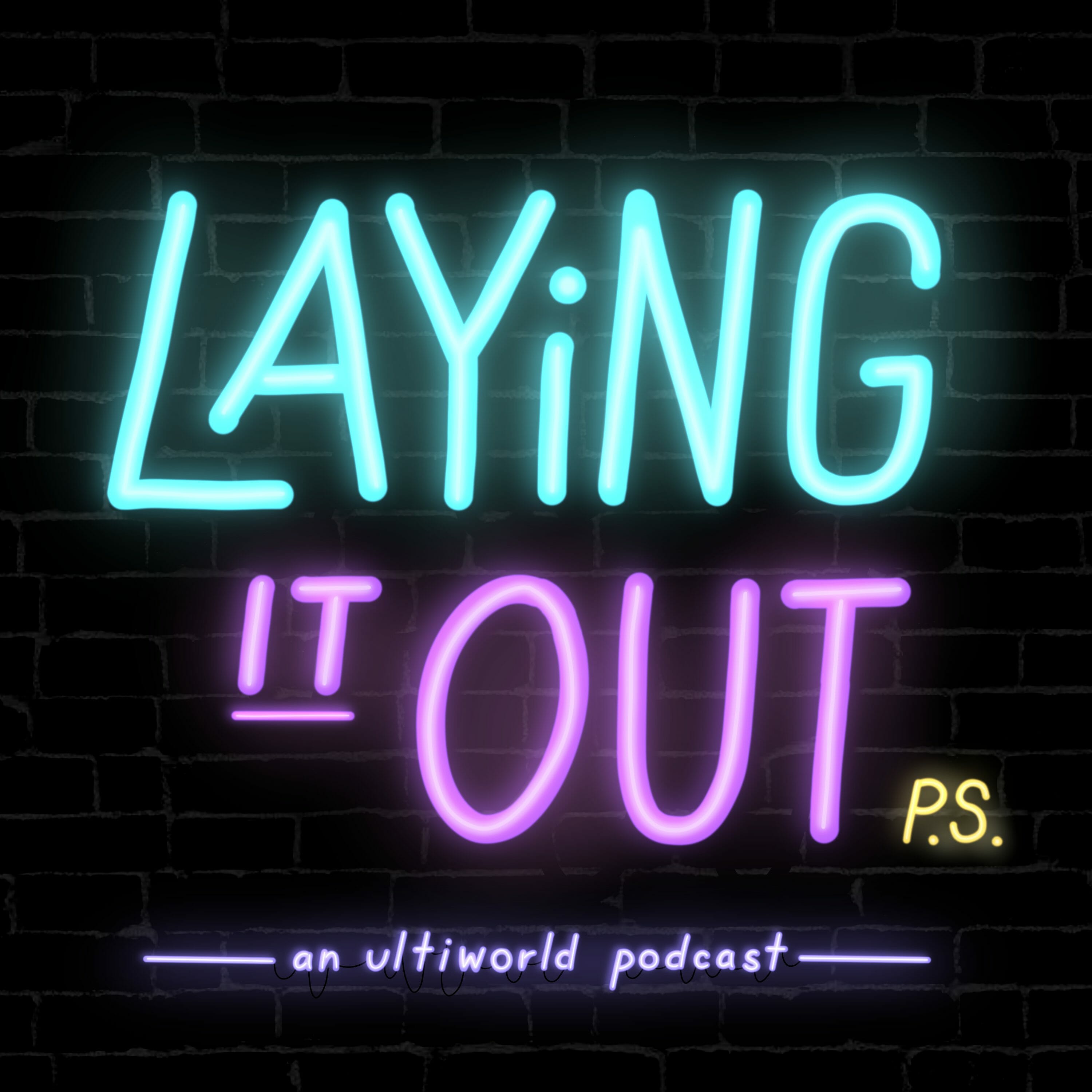 Natties!
May 21, 2022 by
Fiona "Scotti" Nugent

and

Chelsea pockets

in Podcast with comments

This week, Scotti sits down with Ultiworld D3 Editor-in-Chief, THE Mike Ball, to talk all things D3 Nationals. What are the weekend matches? Which players to watch? We're excited to see the action for all three days in Milwaukee, WI!

Layout: Keepin' it 7500

To note: You can follow Ultiworld and Laying It Out on Spreaker. You can also find the Laying it Out podcast on Apple Podcasts, Spotify, Stitcher, Deezer, RSS, and your other favorite podcasting apps.

In the PS Zone: Subscribers get a full bonus episode this week — and a second part with the next episode! Pockets, acting as TD, collected and graded a whole slew of women's D3 jerseys for Scotti and Mike to judge. Which Nationals participant will be voted best jersey? Who was looked down upon by the school's strict jersey requirements? Tune in for round 1 of the bracket, let us know your thoughts, and see you in two weeks for the Quarters, Semis, and Finals!.
Bonus content for Layout: Keepin' it 7500 is only available to Ultiworld subscribers
Subscribe to Ultiworld
Already have a subscription? Login
Whether you visit Ultiworld for our stories, podcasts, or video coverage, you can help us continue to deliver high-quality content with a subscription. By becoming a subscriber, you not only get benefits like bonus content and full article RSS feeds, but you also help fund all of Ultiworld's coverage in general. We appreciate your support!